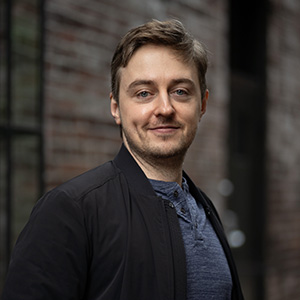 Experience
2018 — present: Founder, CEO, Consultant at Fiber Logic.
Fiber Logic provides IP transit services and consulting services.
My unique skill set and vast hosting and datacenter related experience allow designing long term solutions to complex issues involving more than one area.
My day to day tasks at Fiber Logic are:
Software development
Automation/scripting
Building relationships with IP transit providers
Custom cloud design
Consulting: Network design
Consulting: Disaster recovery
Consulting: Redundancy and outage prevention
Consulting: Automation and scripting
Consulting: DDoS/flood protection
Consulting: Cyber security
Consulting: Datacenter migrations
Consulting: Website migration without downtime
Consulting: Juniper router and switch configuration (MX240, MX204, QFX5100 etc.)
Consulting: WHMCS development: custom modules, hooks, payment gateways, disaster recovery
2003 — present: Founder, CEO, DevOps, Network Administrator at
IT7 Networks
.
IT7 Networks provides cloud hosting platform and solves complex region-specific network connectivity challenges.
My day to day tasks at IT7 are:
Network design
Peering (BGP)
Datacenter deployment and automation
Customer support automation
Billing and fraud prevention automation
Backend software development
QEMU-KVM automation (without libvirt)
Cloud automation/scripting
Juniper router and switch configuration (MX240, MX204, QFX5100 etc.)
Atola develops industry leading equipment for digital forensic/data acquisition. We are the first company in the world to address the issue of forensically-sound imaging of damaged hard drives.
Over the years, my tasks in the company transformed:
Software development
Hardware product design
Automation and UI design
Product/business development
Company strategy
2004 — 2006: Software developer at ActionFront/Seagate Recovery Services.
I developed and maintained an in-house data recovery platform. My primary tasks were:
Software development: Hard drive diagnostics
Software development: Hard drive firmware repair
Software development: Automation
Research and development: find new ways to recover data from damaged hard drives
Data recovery: dealing with most complex cases - hard drives with multiple issues/failures
2002 — 2006: Founder at MHDD Software.
I developed and maintained MHDD, the most widely used low-level hard disk drive diagnostic tool in the world at the time. It was (and still is) available free of charge.
I also developed a commercial version of the same tool, which allowed data recovery/firmware repair.
The tool was later acquired by a hard drive manufacturer on private terms.
More details
For more details, see my Linked In page: https://www.linkedin.com/in/dmitrypostrigan/